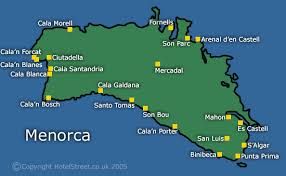 Menorca is the perfect holiday destination for the family, and it's no wonder why millions of tourists flock here every year. Menorca remains one of the best places to enjoy unspoilt Spain, with a lasting appeal for everyone. The major holiday resorts are family friendly, the beaches are superb and the nightlife is low key yet sophisticated, plus there is also a rich history to explore across the island.
The Horse Show at Club Escola Menorquina
Without a doubt, Menorca is an island where horses play a big role in its social and cultural life. The beauty of purebred Menorcan horses and their unique style of dressage are on display during these wonderful shows. It's an opportunity not be missed if you find yourself in Menorca, and hopefully it will be something that the kids will enjoy as well.
Monte Toro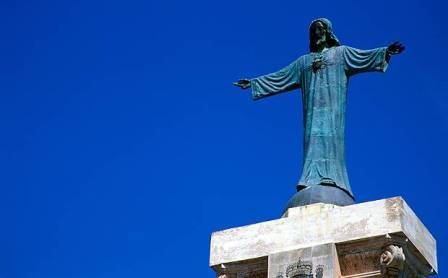 At 358 metres above sea level and Menorca's highest point, a trip to Monte Toro and its 17th Century Sanctuary is an absolute must. The summit is reached by a steep winding road which is well worth the drive as the views across the island are stunning, especially on a clear day when it is possible to see the mountain peaks of Mallorca.
Harbour Cruises
The port in Mahon is one of the most impressive natural harbours in the Mediterranean, stretching 5km inland. The harbour front is lined with restaurants, bars and boutiques and has becoming an increasingly sophisticated setting helped by the boating community.
There are many organised boat trips to enjoy which set off from harbours and waterside locations around the island. These provide an excellent opportunity to see the island from the sea and discover some of the beautiful deserted beaches which cannot be accessed by land. Some companies that operate in the harbour are Yellow Catamarans, El Pirata Azul, El Barco Rojo and Don Joan Catamaran.
Where to Stay
There are plenty of family friendly hotels on the island catering for children with kids clubs, great pools and much more – here's just a few worth checking out. Also worth noting is that you can find cheap flights to Menorca at cheapflights.co.uk and allow yourself more money to spend whilst away.
The Alcaufar Vell, Sant Joan de Binissaida, Hotel Mirador des Port, Hostal Jeni are all great family hotels, and offer a number of activities for the children, including swimming pools, pool tables and even a small movie theatre!
Lloc de Minorca
A visit to the zoo is always a good idea if with kids, the Lloc de Minorca is well laid out, with plenty of shade and has a kid's play area, picnic area, cafe and good toilets. Due to its location, you either need to rent a car or go on an organized trip, as most visitors to the island are on package holidays. Although the zoo doesn't have the full range of animals, there is still a good opportunity to see local Menorcan wildlife, with a number of rare species too.
disclaimer: all photos used in this psst are grabbed from the internet. they are not mine